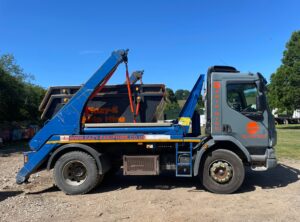 Welcome to Eazy-E Skip Hire Reading
Serving Basingstoke, Newbury and all areas in between.
Eazy-E Skip Hire offer same day and reliable skip hire for domestic households and businesses in Basingstoke, Newbury, and everywhere in between. We put the customer first so be sure you can rely on the service we provide.
We take recycling very seriously at Eazy-E. Our commitment to protecting the environment is clearly visible in our facilities and has garnered great respect from many local businesses. 90% of the waste we collect goes to recycling.
For help understanding what size skip you need or anything else please call us on 07493 323 633.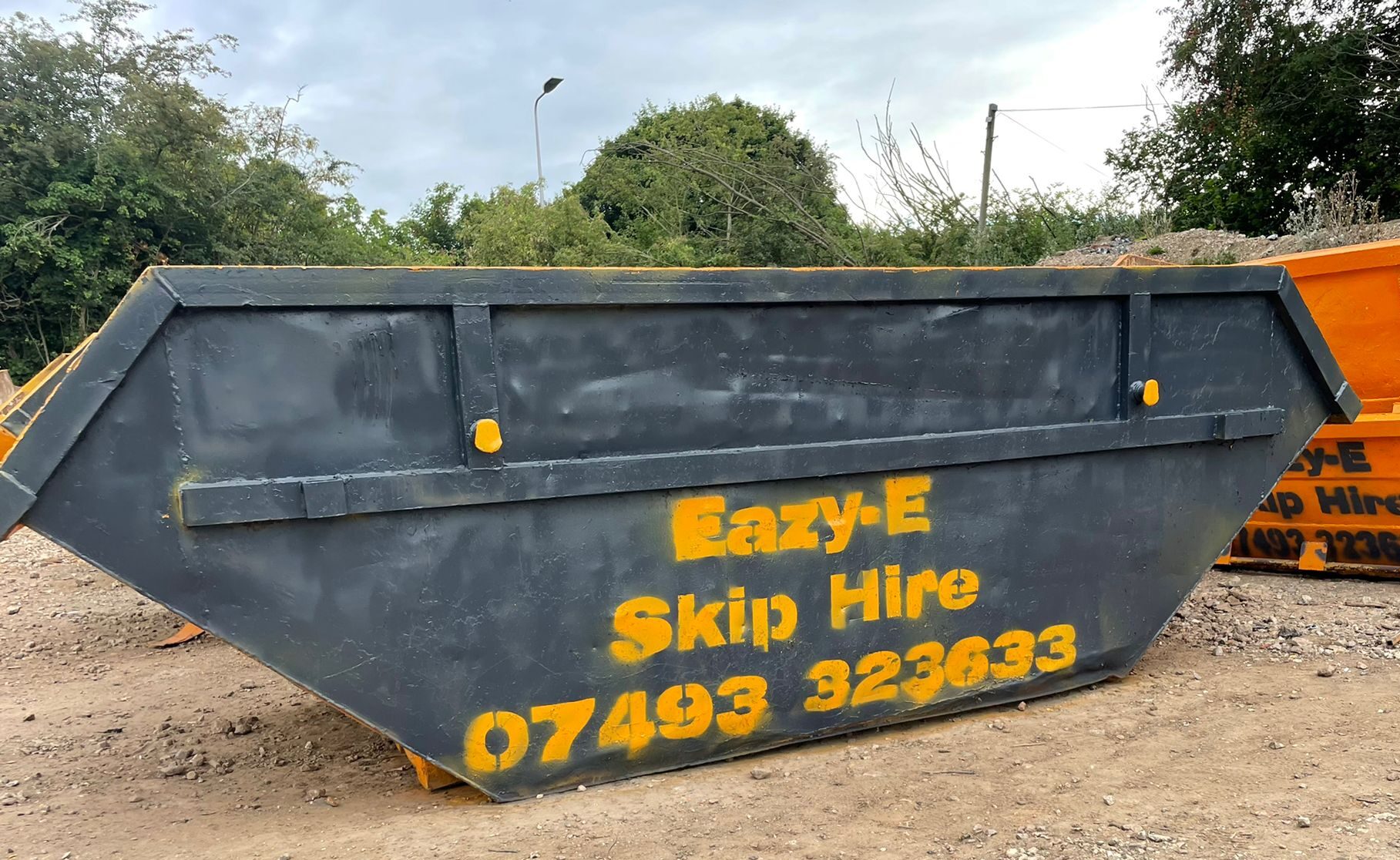 6 Yard Skip Hire
6 Cubic Yard Skips offer space equivalent to around 20 wheelie bins, great for larger domestic clearances.
10.6ft Long by 5.9ft wide and 4ft tall.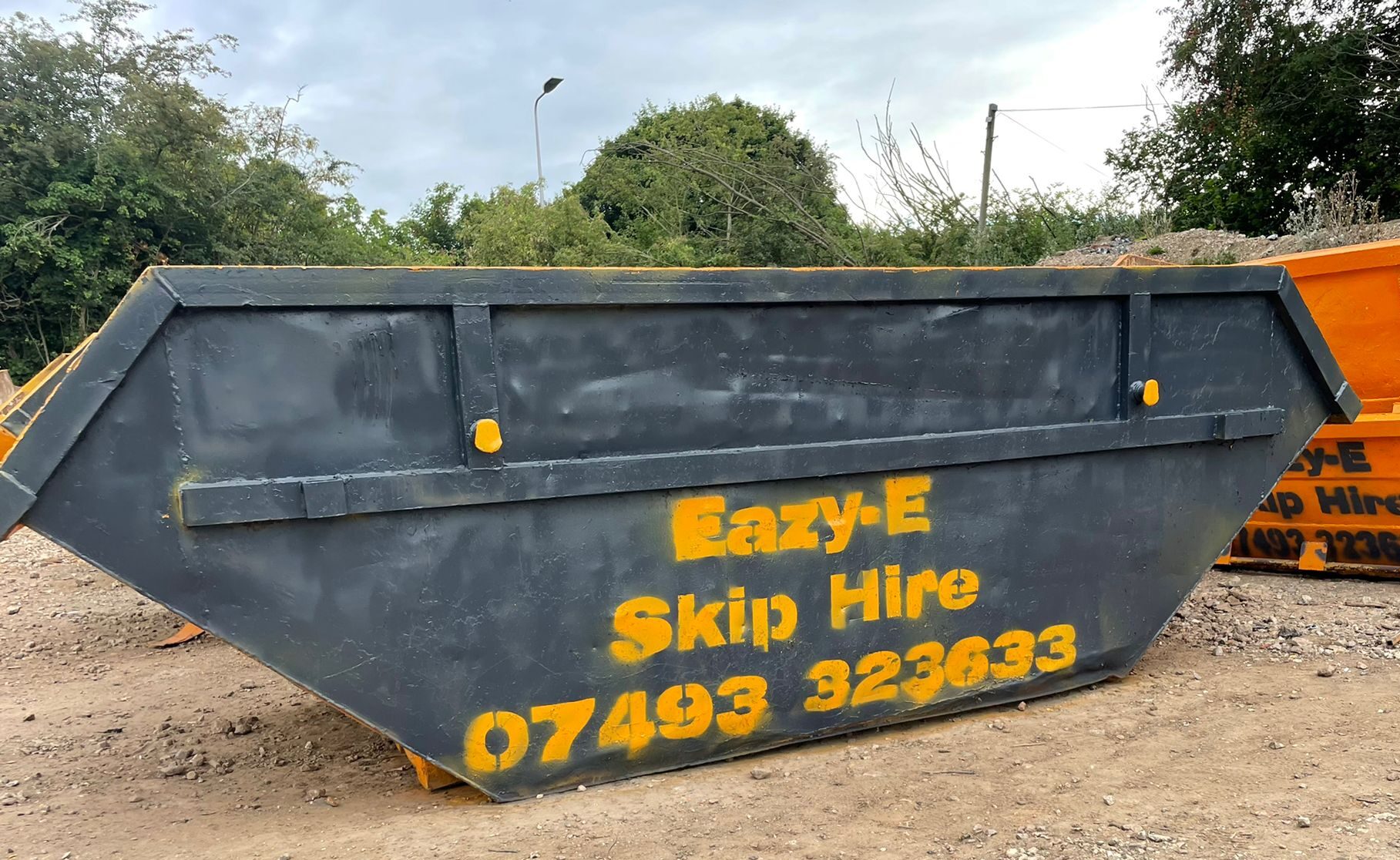 8 Yard Skip Hire
8 Yard Skips are fit for larger clearances, from building works to mass clear-outs at around 26 wheelie bins.
11.6ft long by 5.9ft wide and 5ft tall.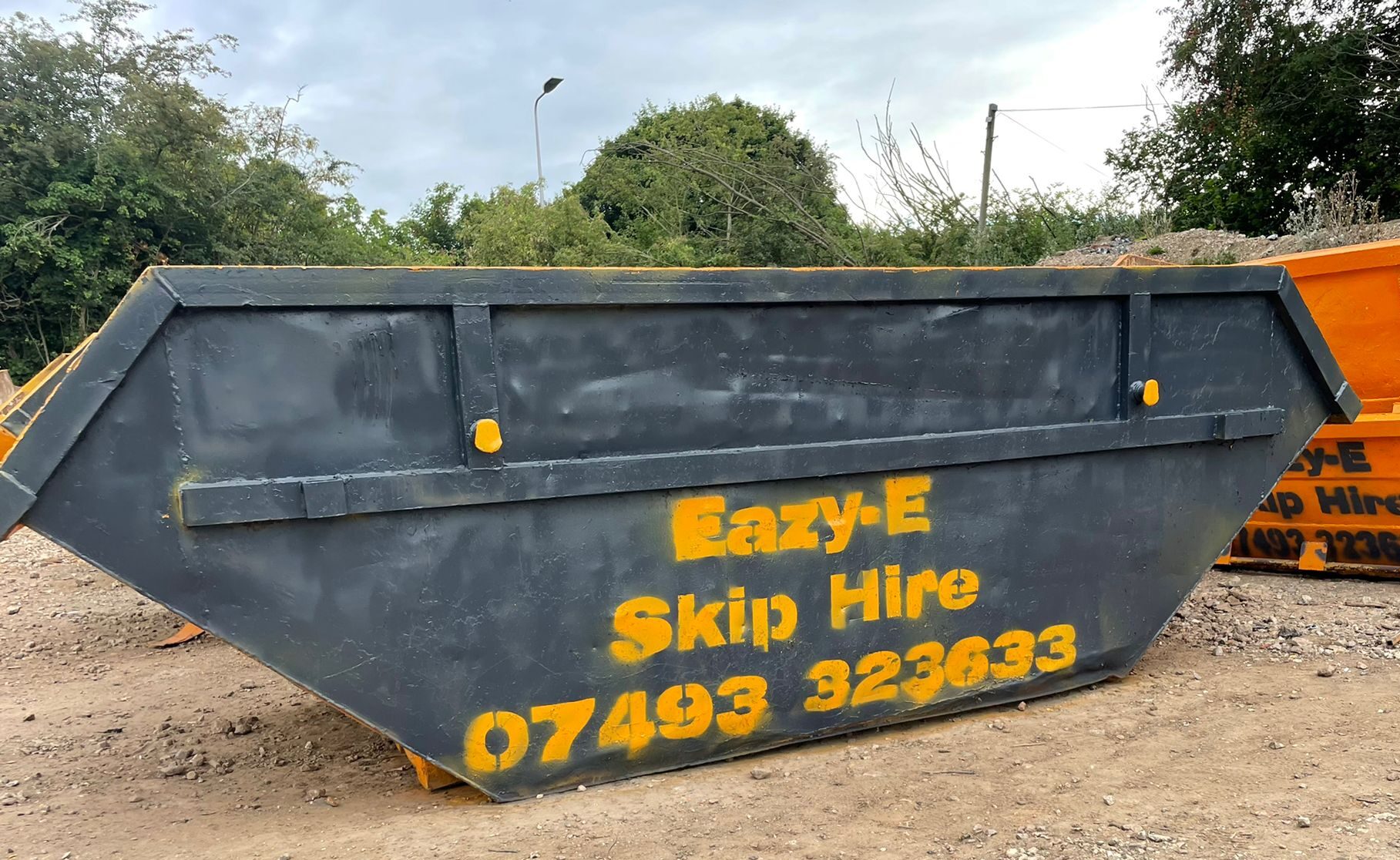 12 Yard Skip Hire
12 Yard Skips are ideal for larger building projects and commercial use, equivalent to around 32 wheelie bins.
13ft long by 6.5ft wide and 6.5ft tall.